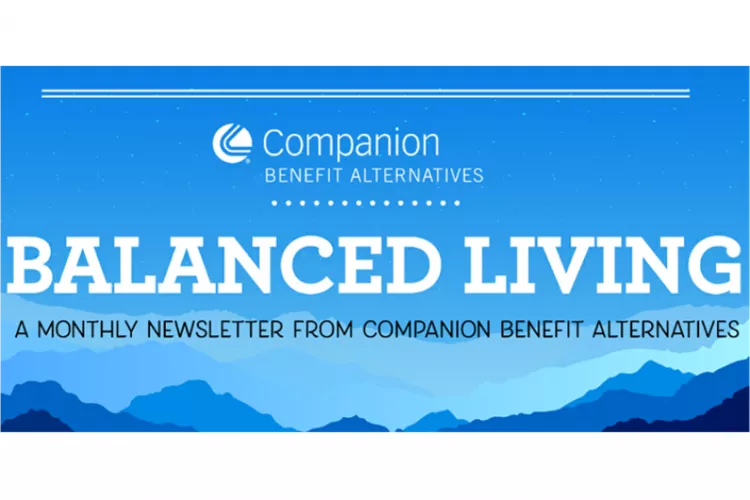 May is Mental Health Month and it has never been more important than this year. As we entered 2020, we had no idea that all our worlds were going to be turned upside down by the coronavirus. Or that the associated worry, isolation, loneliness and anxiety would be something that we would all experience.
 
While we are familiar with viruses like the common cold and the flu, the coronavirus (COVID-19) is new. It presents a situation that none of us could have imagined a few short months ago. The fact that it is extremely contagious has resulted in business closures, social distancing and quarantine measures which have disrupted our daily lives. It is more important now than ever to pay attention to mental health during this time of isolation and uncertainty.
 
Realize what you can control
One of the most frustrating things about COVID-19 is that so much about the virus and the limitations on where you can go are out of your control. However, there are things that you can control. Focusing on those things can provide you with some comfort. Some of the things you can control include:
Your mind and body: Take care of your mental health.
Your immediate environment: Make responsible choices about when to leave the house.
What you consume: Don't overdo your news intake; get your information from reliable sources, such as the Centers for Disease Control (CDC).
How you prepare: If you take medication, get refills and keep a month's supply at home if possible.
Managing anxiety
It is normal to be worried and stressed during times of crisis. While worry is a part of anxiety, people with anxiety tend to experience more exaggerated feelings of worry and tension. In extreme cases of anxiety, people may experience a panic attack. Panic attacks are often mistaken for heart attacks at first, but usually go away when people can talk to someone else to calm their fears and practice deep breathing.
 
Stay connected
Social connectedness is critically important to warding off loneliness and resulting depression. Stay connected with friends and family by Skype, FaceTime, email, messenger and text, especially those who may be isolated. Be ready to listen to their concerns and share yours. 
 
Crisis hotlines and textlines
If you experiencing emotional distress related to the COVID-19 pandemic, crisis counselors are available 24/7, 365 days a year. Call 1-800-985-5990 or text "TalkWithUs" to 66746.
 
If you or someone you know is in an emergency, call The National Suicide Prevention Lifeline at 800-273-TALK (8255), or call 911 immediately. You can also chat with a counselor at www.SuicidePreventionLifeline.org.
 
Companion Benefit Alternatives (CBA) wants everyone to know that mental illnesses are real, that recovery is always the goal and that help is available.